ATTENTION!
After more than two decades of teaching we are retired from most public training.


WE ARE still doing Wildlife Recovery and Telephone Consults

,

Wildlife Recovery

(also called wounded wildlife recovery, blood tracking, leashed tracking dog or blood trailing)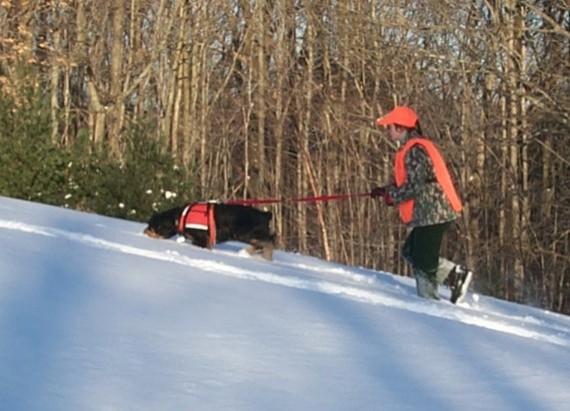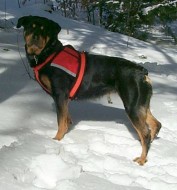 Diane and Rob are licensed by the State of NH for Wildlife Recovery.

Click Here for Wildlife Recovery/Blood Tracking Details


There is no fee but donations are appreciated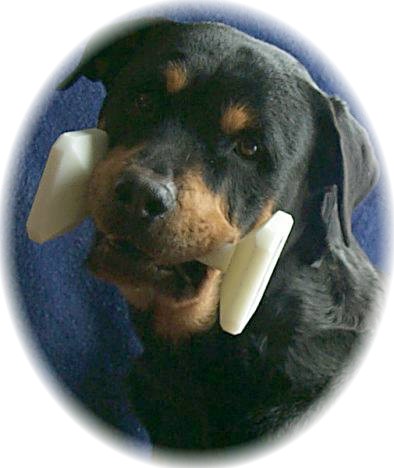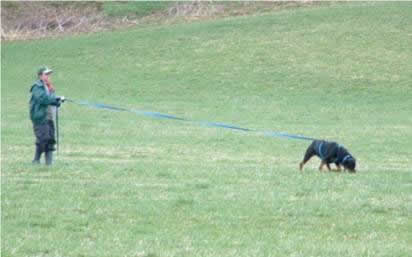 Telephone Consultations
scroll down to see all types available!
After years of performing telephone consultations privately we are now offering them to the public!

Phone consults are available M-F 11am - 4pm and Sat/Sun between Noon and 7pm
Email me at workingclasscanine@msn.com with a brief description of the problem or item that you wish to discuss and tell me how long of a consult you want as well as the days/times that will work best
(give me 3 options please).
I will send you a Paypal invoice and set up the appointment
Rally - Obedience - Puppy - Coaching - CGC - AKC Tracking
NOTE:
a telephone consultation is NOT SUITABLE for human or animal aggression issues-
you need an experienced behaviorist one on one in person for those problems.
Phone consultation $15.00 per hour or portion of an hour
---
PRE Breeding Consultations and Whelping virtual support



Pre Breeding consultations, by telephone or here in Unity is available to help you determine what tests you should be running, how to evaluate your dog and more
Basic whelping information is free.
If you wish to have extensive virtual whelping support and/or telephone support overnight



Pre breeding Consultations are $50.00 flat fee





Continued telephone or online support is $15.00 per hour or portion of an hour



To be "On call" for overnight telephone whelping support
$10.00 per night PLUS $15.00 per

1/2 hour

of actual telephone support time used

---
Boarding

Kennel Consulting



Are you buying, building or planning a boarding kennel or pet resort?
Do you have a kennel but need some help to make it run better?
Do you wish you had access to someone with experience to answer all of your questions about efficient design, management, forms, policy etc..?

With 20 years of pet care industry experience and 17 years experience specifically in the pet boarding/ pet resort field, Diane Richardson can share her experience with you and help you avoid some common mis steps in boarding kennel management and design.


Telephone consultations $15.00/hour or portion of an hour.
6 months UNLIMITED email questions and assistance + 24 hours telephone consultation
$400.00 package price
ON SITE consults in some cases are also available for a privately negotiated fee.
---
SUCCEED at raising a super litter

(TM)



OR

SUCCEED at raising a puppy as a family companion

(TM)



This is an "over time" assistance plan to help you raise a litter or your new puppy to be the best they can be!
6 months unlimited email questions & assistance + 24 hours of telephone consultation
$400.00 package price
---